BowlPhish Freestyle Range
Posted 1 year ago by BowlPhish
BowlPhish Freestyle - The freestanding Glass Wipe Board range
This range of freestanding BowlPhish glass boards is versatile, convenient and designed for office and training spaces with limited wall-space. It consists of 3 different types of freestanding glass writing boards: Freestyle One, Freestyle Ultra and Freestyle Up.
The BowlPhish Freestyle range of glass boards is available in the following finishes:
Coloured

Coloured magnetic

Satin (Freestyle One only)

Clear (Freestyle Ultra only)
Duo Coloured (Freestyle Ultra and Up only)
Option 1: Freestyle One

The Freestyle One is a BowlPhish product with distinction; its futuristic design makes a style statement, wherever it is needed.
Personalise your Freestyle One glass wipe board with your choice of colour and finish, or branded if required.
Portrait writing surface: 800mm(w) x 1000mm(h). The overall size of the Freestyle One is 800mm(w) x 1900mm(h) x 650mm(d).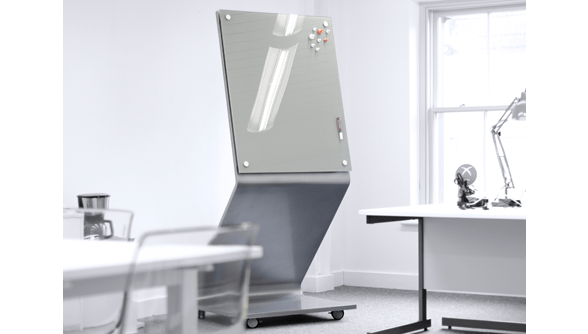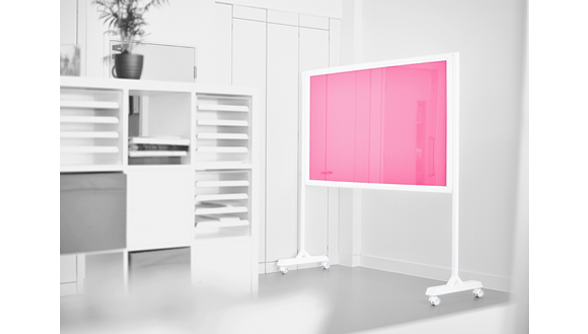 Option 2: The Freestyle Ultra
The Freestyle Ultra is our ultra-practical and ultra-versatile freestanding glass wipe board is landscape in orientation. Options available: magnetic, coloured, transparent, double sided and branded. The frame is available in in silver or white.
The writing surface is available in 4 sizes: 1000mm x 1000mm | 1200mm x 1000mm | 1500mm x 1000mm | 1800mm x 1000mm. The overall size of the Freestyle Ultra: 1900mm(h) x 595mm(d) x width according to chosen writing surface.
Option 3: The Freestyle UP

This portrait, full height glass writing board is available in magnetic, coloured, double sided, as well as offering the option of personal branding. Its frame is available in white and black.
Writing Surface: 1000mm(w) x 1700mm(h) | Overall Size: 1000mm(w) x 1900mm(h) x 595mm(d)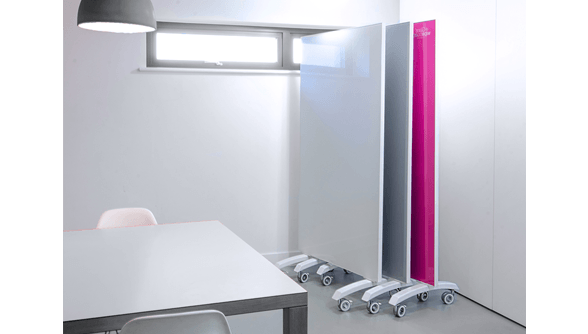 We pride ourselves with personal service and are proud to deliver 90% of our products in the UK personally by our specialist delivery teams, giving you and your client the confidence that we can meet your projects time frames and that everything will arrive in one piece and on time.

To find out more or discuss your requirement, call our expert sales team today on 01303 266200!