TEDxFolkestone 2019
Posted 1 year ago by BowlPhish
TEDxFolkestone 2019 - Speaker Introduction Part 3
TEDxFolkestone 2019 – A Reimagined Future
The future promises to reset our intuitions and challenge our belief system. We live in a unique time in history, but how can you reimagine something that hasn't happened yet? A challenge that all 9 speakers of this year's event will face!
We would like to take the opportunity for a speaker introduction by The Glass Wipe Board Company in the run up of to the 22nd June, when the Quarterhouse in Folkestone opens its doors again.
Speaker Introduction Week 3: Robert Anderson, Caroline Strachan & Dr. Katerina Johnson
Robert's interest lays in how technology can improve our lives and his idea of A Reimagined Future looks at the relationship between humans and machines and the beliefs that may be challenged in order for the two to live together in harmony. Would you be surprised to find out that he is an IT specialist?
Caroline is the co-founder of support network Women at Work and was named IBM iX everywoman Entrepreneur of the Year 2018. Her Reimagined Future sees the transformation of the structure of work, in which "Men need to understand and embrace the change required and women need to stop getting in their own way."
A biologist and science communicator from the University of Oxford, Dr Katerina Johnson will be discussing the future of faecal microbioita transplants, the so called 'transpoosions'. Intrigued to find out more, make sure not to miss her TEDxFolkestone talk!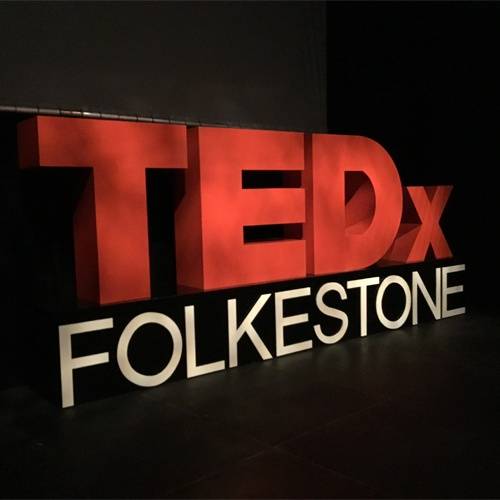 TEDxFolkestone will take place on the 22nd June 2019 at the Quarterhouse in Folkestone. An overview of all 9 speakers and their "A Reimagined Future" can be found here: TEDxFolkestone's 2019 Speakers
About TED:
TED is a non-profit organization devoted to Ideas Worth Spreading. Started as a four-day conference in California 30 years ago, TED has grown to support its mission with multiple initiatives. The two annual TED Conferences invite the world's leading thinkers and doers to speak for 18 minutes or less. Many of these talks are then made available, free, at TED.com. TED speakers have included Bill Gates, Jane Goodall, Elizabeth Gilbert, Sir Richard Branson, Nandan Nilekani, Philippe Starck, Ngozi Okonjo-Iweala, Sal Khan and Daniel Kahneman. Find out more at www.ted.com
About TEDx, x = independently organized event
In the spirit of ideas worth spreading, TEDx is a program of local, self-organized events that bring people together to share a TED-like experience. At a TEDx event, TED Talk videos and live speakers combine to spark deep discussion and connection. These local, self-organized events are branded TEDx, where x = independently organized TED event.
TED provides general guidance for the TEDx program, but individual TEDx events are self-organized. However, all TEDx conferences are subject to certain rules and regulations as part of their licence agreement that must be adhered to.