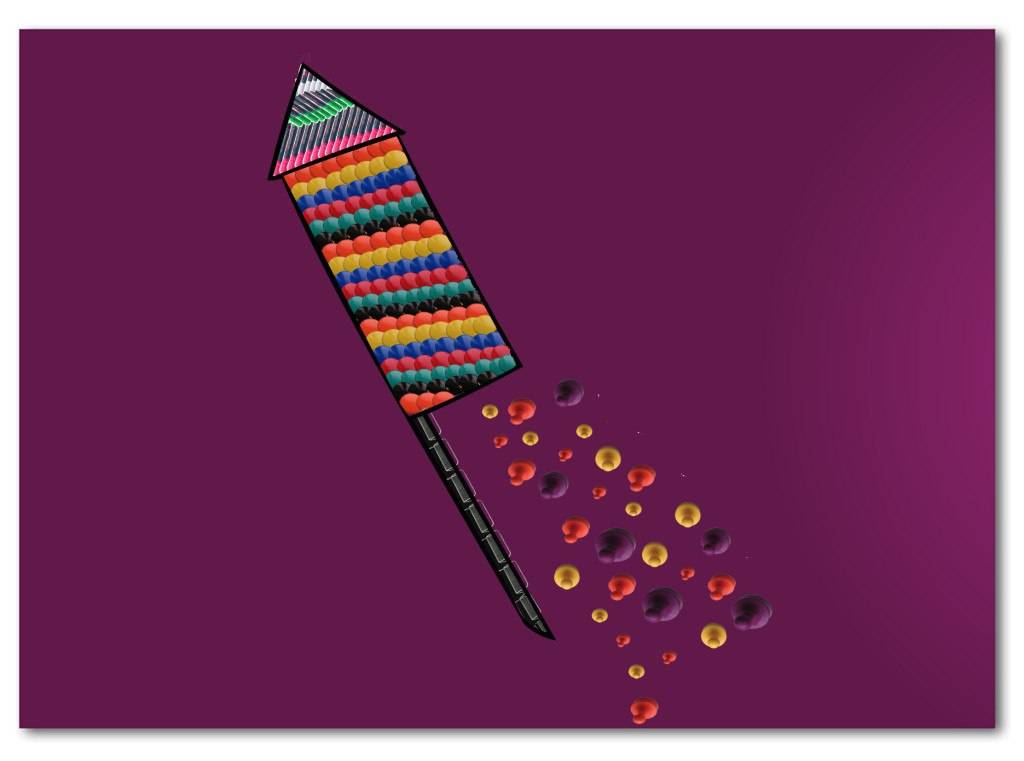 Remember, remember, glass wipe boards on the 5th of November!
This little artistic compilation of our products shows how you can bring a riot of firework colours into your office – with a glass writing board and a few glass writing board accessories.
Ok, for illustrative purposes we cheated the proportions of the products – the erasers shown on the rocket stick, in real life, are much larger than the magnets! And the pens in the tip of the rocket too, are much more impressive to actually hold. But you get the idea. You can see more ideas to inspire you on Pinterest.
Glass writing boards in any colour
Only available from The Glass Wipe Board Company are our unique glass boards in twenty-four exciting BowlPhish colours. But we don't stop there, we can match to ANY colour, whether it is from a Pantone or RAL matching system, a manufacturer's paint colour or a physical colour swatch. Shown here is our glass writing board in BowlPhish shade Aubergine, with contrasting colours of pens and magnets.
Drywipe marker pens for glass
Our drywipe liquid ink marker pens come in various colour options, as individual pens or multiple pack choices. They can be ordered online or by phone. If you had a BowlPhish glass board in Aubergine, like the one above, the neon chalk marker pens are ideal for making a great show. And if it is a magnetic glass wipe board, the brightly coloured magnets will give your installation that extra 'wow' factor.
If you want to make a lasting impression, our glass wipe boards have a lifetime surface guarantee, so you can enjoy it for many more firework nights to come!
To discover more, visit our website or call us on 01303 266200.