Experience the attraction of our NEWEST BowlPhish Visible creation, the BowlPhish Visible Clear Magnetic glass wipe board.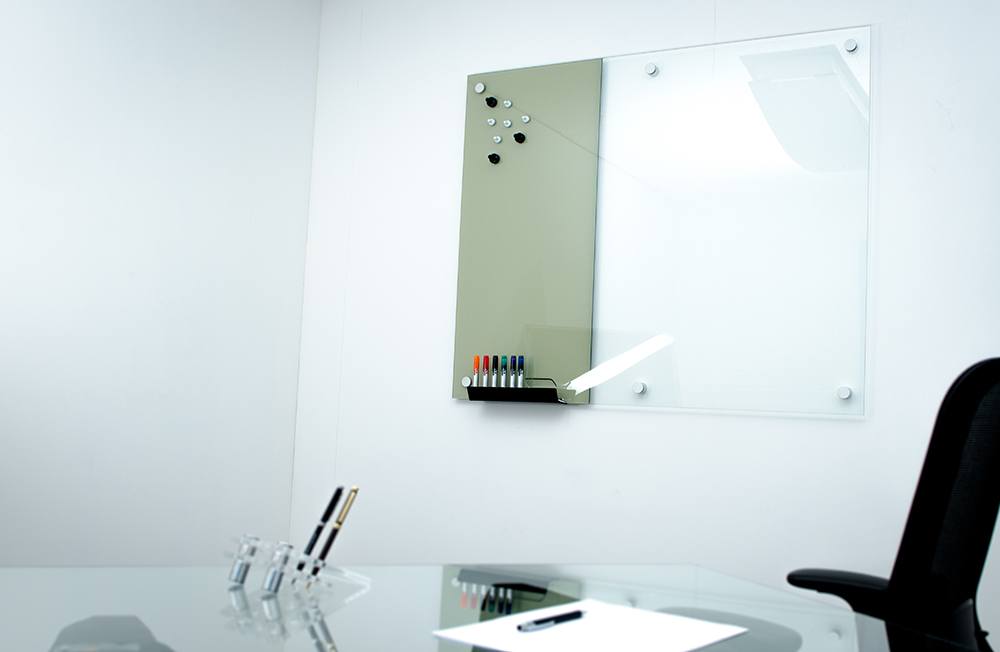 Why the Clear Magnetic?
Its clear glass is ideal for amplifying your existing colour scheme, and the magnetic element is available in 24 exciting colours: from a bold lime green (Sub Lime), to a delicate duck egg blue (Barely Blue). We can even provide you with a bespoke colour if you like!
What makes the BowlPhish Clear Magnetic boards so special is that they come in 11 sizes, or if you prefer, tailored size options. The clear magnetic board's possibilities are endless – we can even work our magic to turn yours into corporate bespoke planner (ooh, that'll impress your boss!).
Are you the person in charge of scribbling the notes up during a meeting? Rest assured that our high quality glass provides an impervious and extremely robust finish, and can handle even the most intense brainstorming sessions.
All our BowlPhish glass writing boards are manufactured in the UK, and the BowlPhish Visible Clear Magnetic is no different! It comes with top quality fixings and the glass surface is resistant against marks, stains, and scuffs. We're so confident that our glass writing board quality speaks for itself, that we offer a lifetime surface guarantee!
Want your own Glass Writing Board?
Interested? We're here to help you, feel free to speak to one of our lovely Glass Wipe Board Company bunch by calling 0800 028 9560, or email sales@theglasswipeboardcompany.com. Don't forget you can accessorise your lovely clear magnetic board too!