BowlPhish Freestanding Glass Wipe Boards
Posted 2 years ago by The Glass Wipe Board Company Team
As the demand for more dynamic workspaces heightened, open plan offices became increasingly popular for many companies. Although there are many benefits to open plan workspaces, instances where space is needed for private meetings, open plan may not be as ideal.
So how do we have the best of both options?
Our range of Freestanding Glass Wipe Boards feature two robust and versatile boards, that can provide creative and simple solutions to potential drawbacks in open plan offices. Perfect for dynamic teams who want to encourage active working throughout their office, these agile yet sturdy board allows you to get out of the conference room and take your meetings 'on the road'. The boards manoeuvrability is not only perfect for on-the-go meetings, but also to create intimate and dynamic working environments.
With all the possibilities of the Freestyle Up and Ultra boards, how do we use them here at The Glass Wipe Board Company?
Let us show you a few examples;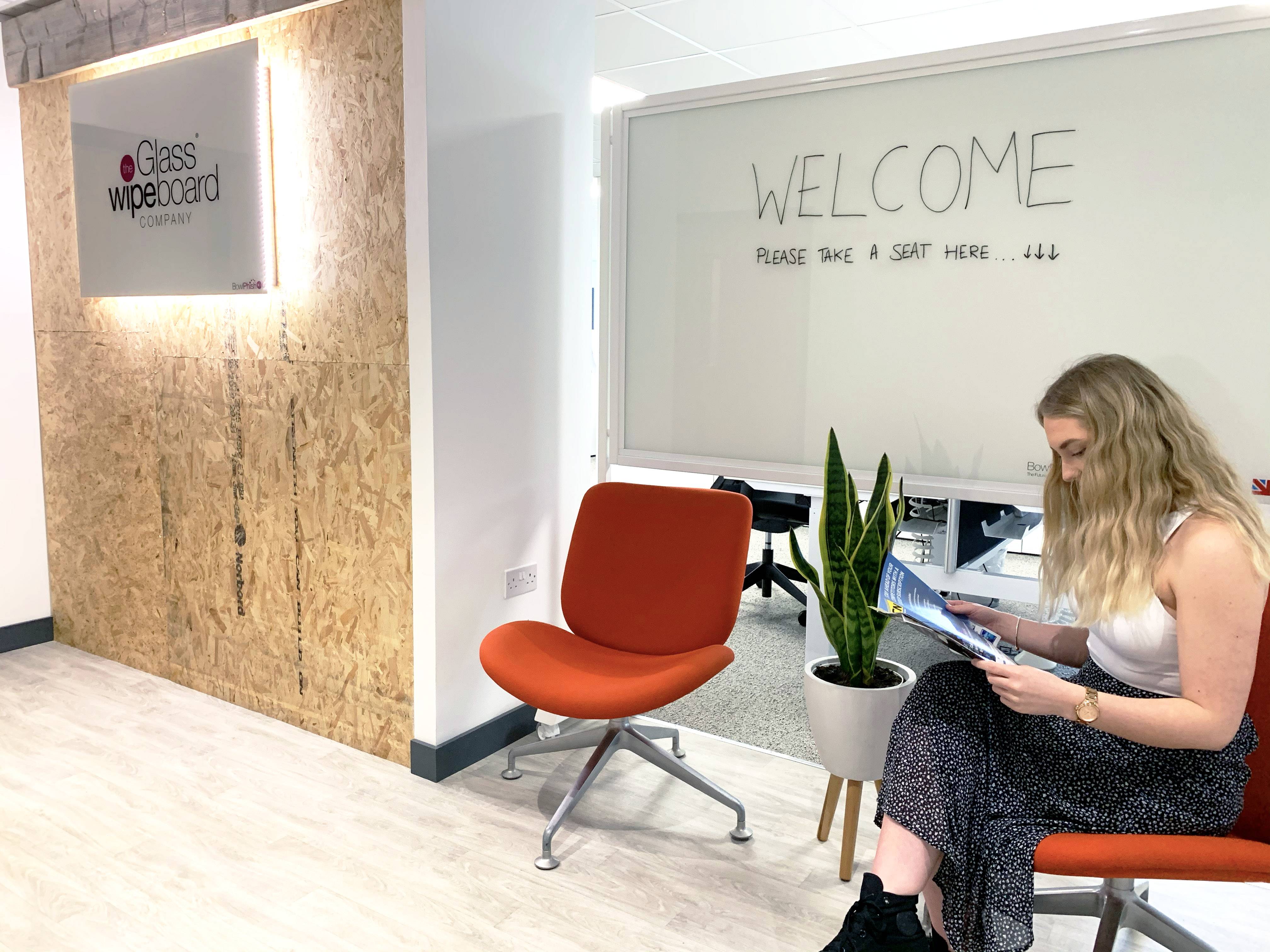 Freestyle Ultra – The Room Divider
The versatility of a double-sided board such as the Freestyle Ultra can provide separation between two working areas, whilst allowing users from each side access to the Glass Wipe Board. This is perfect for the entry point at our offices and by using the board in this way allows the flow of the office, whilst providing some privacy for the waiting area.
We can also write relevant, useful or funny notes on the board for our visitors or staff that enter the office, whilst on the other side of the board our employees are able to continue working as normal, with no disruption from the entry point of the office whilst they continue to use the board through their working day.
Freestyle Up – The Collector of Information
This board usually follows us around the office! Whether we need it for meetings or displaying information, the Freestyle Up is very versatile and is used by everyone. As we regularly have meetings at different spaces throughout our workspace, we take a board with us to display key points from our discussions. We also recently decided to set up one our Freestyle Up board in 'The Destination', our chill out area for our employee's, to encourage them to give us some ideas and feedback. We were then able to physically take the information back to our desks to begin implementation!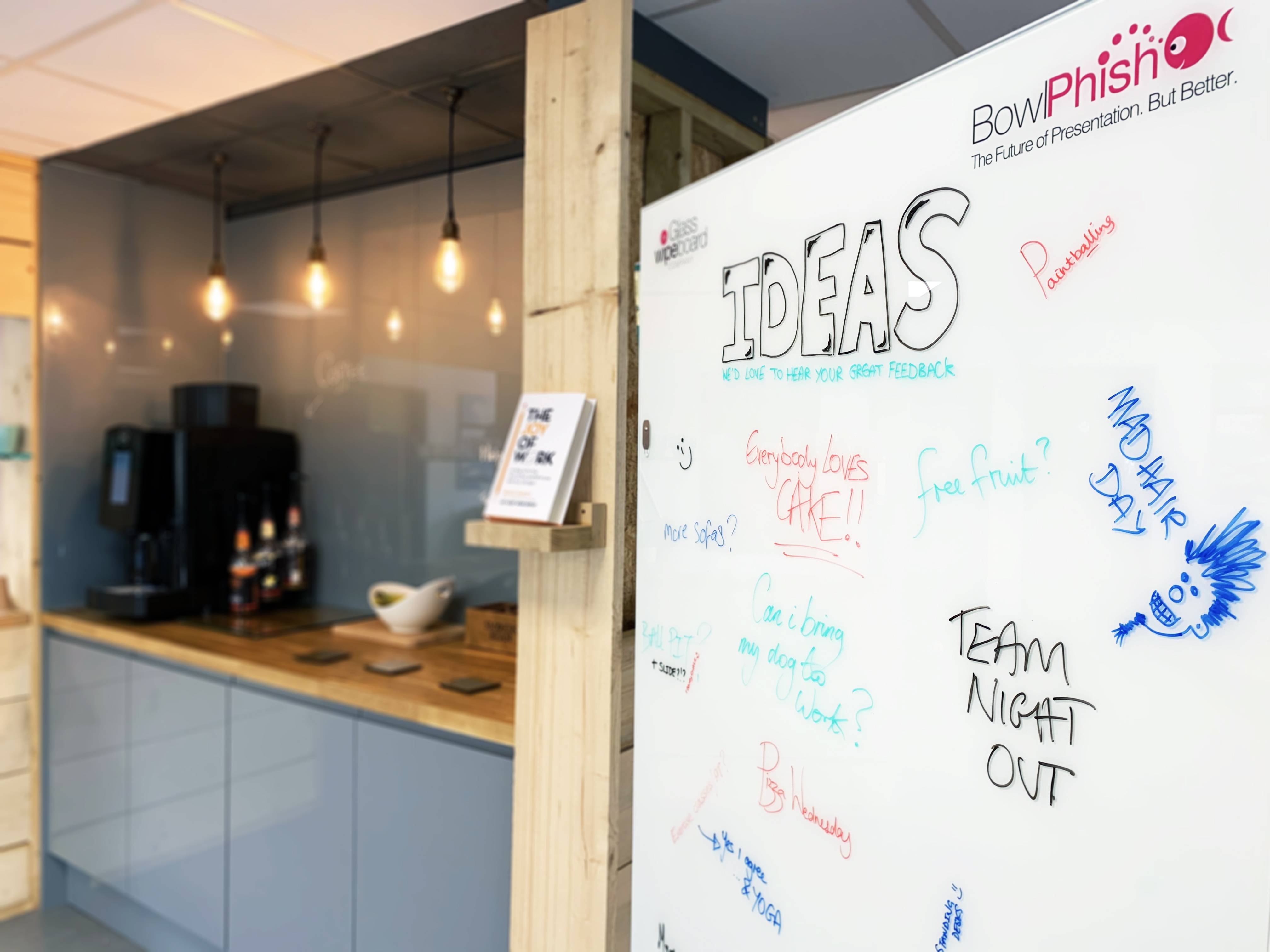 We aren't the only company using the boards in a creative manner. Some clients have purchased the boards to be used as statement pieces within their offices, or as marketing and engagement tools at events, the effect of both can be quite striking.
Below are a few examples of our clients using their boards in different and creative ways, that have created a statement piece for their brand.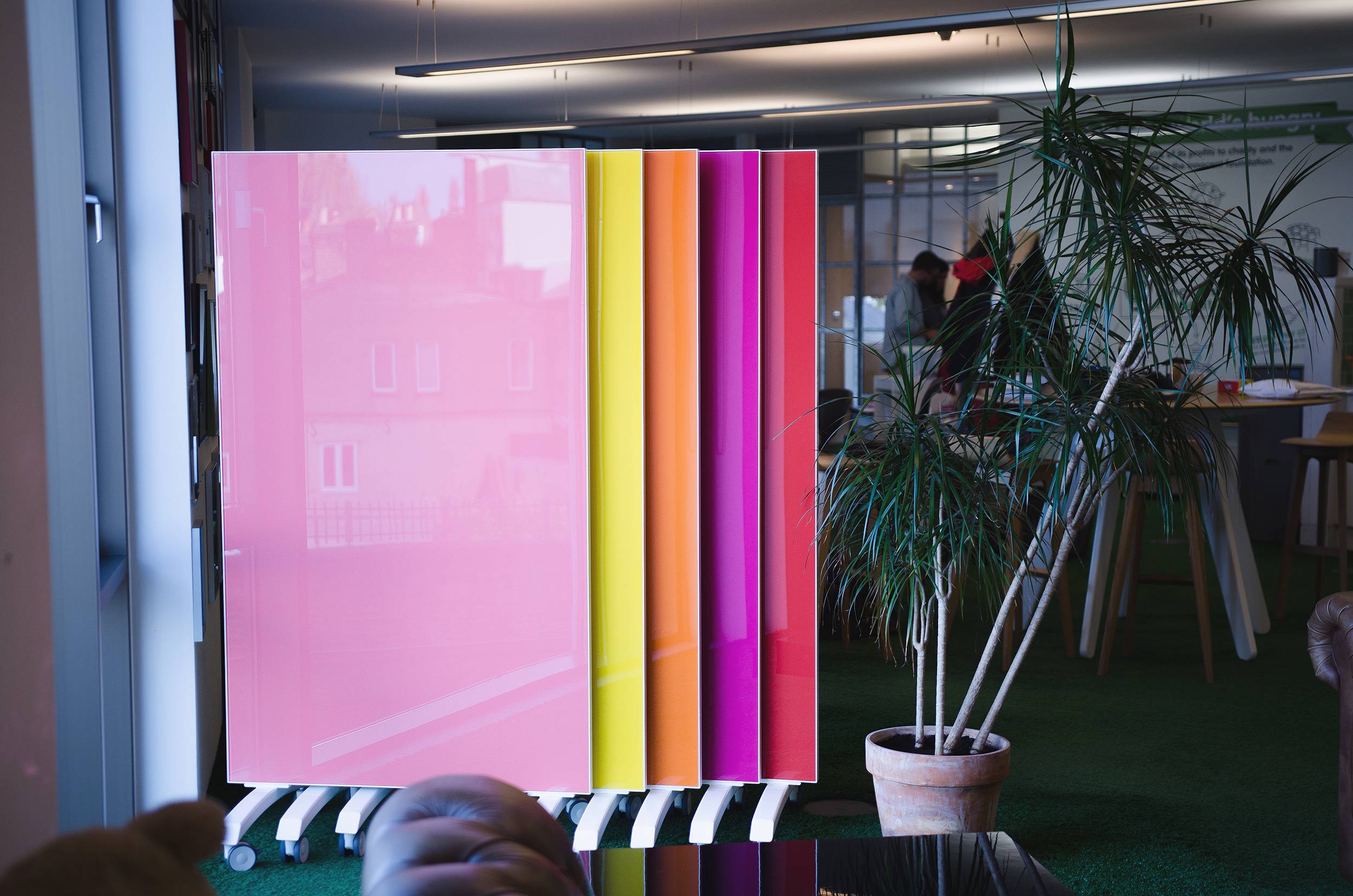 Innocent
Innocent have selected multiple boards for their offices that create a strong brand presence through the colours alone. These colours have made the office more vibrant and, through strategic placement, have a strong impact even when not in use. These particular boards create an interesting and on-brand focal point within their working environment.
TEDxFolkestone
TEDxFolkestone have used the BowlPhish Glass Wipe Boards during their one-day live event. Where a mounted board would have been impractical, due to location and the length of the event, the Freestyle Up and Ultra were a simple and effective solution.
Bespoke boards were created, featuring their designs and branding, as a tool to spark interaction and engagement between speakers and audience members. As the boards also have a lifetime surface guarantee, TEDxFolkestone can continue using the boards year on year!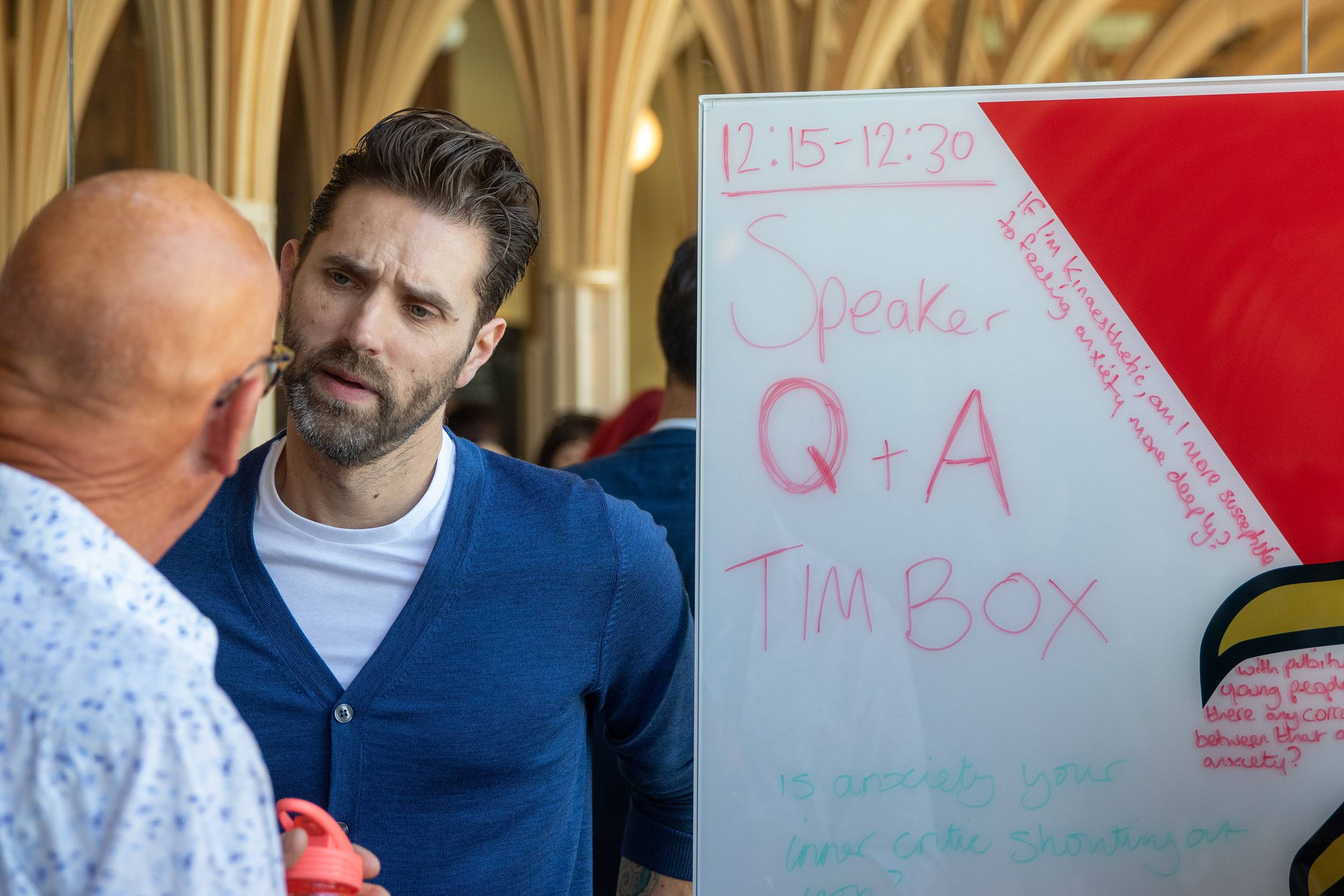 As you can see there are many different options for the Freestyle Up and the Freestyle Ultra, whether these will be beneficial because you don't have dedicated space for a mounted board or you want to create a statement board for your office or event, the Freestanding Glass Wipe Boards work well for many situations. With the endless bespoke options, such as colours, branding and logos and the ability to have a multitude of organisational tools, such as planners, calendars or a magnetic board, you have the power to create a board that will perfect for your working needs.
If you are interested in purchasing one of our Freestanding Glass Wipe Boards, or want to know more information about our entire range, call us on 1303 266200 or email us at sales@theglasswipeboardcompany.com