Sports & Charity Events
Promoting awareness through
different channels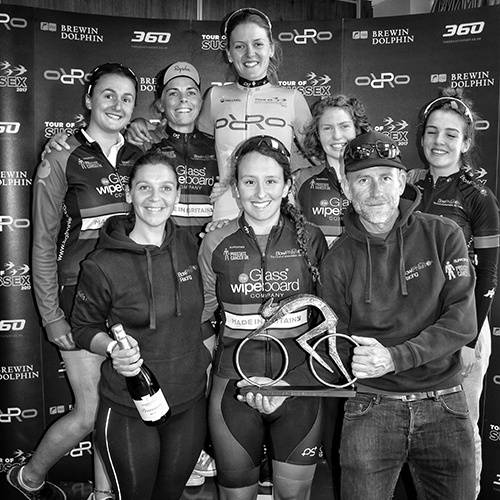 The Glass Wipe Board Company are not only passionate about their customers, products and the environment we are also committed to charity and giving opportunities to others.
We have been the main sponsored of a cycle race team for several year now 'BowlPhish Racing'. Our biggest achievement to date is winning The 'Orro Tour of Sussex 2017' thanks to Emma Lewis.
Our cycling disciplines are Road Racing, Time Trials, XC Mountain Biking and Cyclo-Cross giving a full year of coverage the team race regional and national races and our aim is to promote riders, our chosen charity which is Prostate Cancer UK #MenUnited and the organisation 'Made In Britain' through our cycling team.
2017 has been a busy year In June we organised a charity golf day in support of 'Prostate Cancer UK' raising £4,000. Our CEO Aaron Dewhurst rode his bike from London to Amsterdam over 3 days in aid of 'The Urology foundation' raising £800 on the way and then in July rode RideLondon -Surrey 100 starting from Queen Elizabeth Stadium and finishing on The Mall.
We are looking forward to see what 2018 holds.