BowlPhish Freestyle
Our freestanding glass wipe board range
Freestanding glass wipe boards
Our unique BowlPhish freestanding mobile glass wipe boards are versatile and convenient. They come with all our exciting colour and magnetic options and can be moved around the office for use as needed.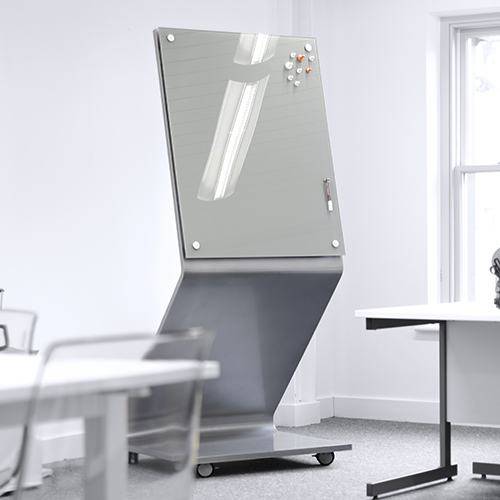 Freestyle One
Truly a BowlPhish product of distinction, the FreeStyle One free-standing glass wipe board just oozes style, wherever it is in the office. Make a statement with your choice of colour and finish. It is also available as magnetic, if preferred.
Overall size
800mm (w) x 1900mm (h) x 650mm (d)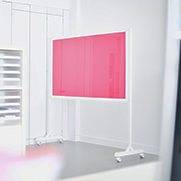 Freestyle Ultra
FreeStyle Ultra is our unique range of freestanding BowlPhish glass wipe boards with the choice of sizes in single or double sided, magnetic if you like, it is ultra-practical and ultra-versatile and because it's mobile, it can be used in any area of the office.
Writing surface available in 4 sizes
1000mm x 1000mm | 1200mm x 1000mm | 1500mm x 1000mm | 1800mm x 1000mm |
Overall height and depth
1900mm (h) x 595mm (d)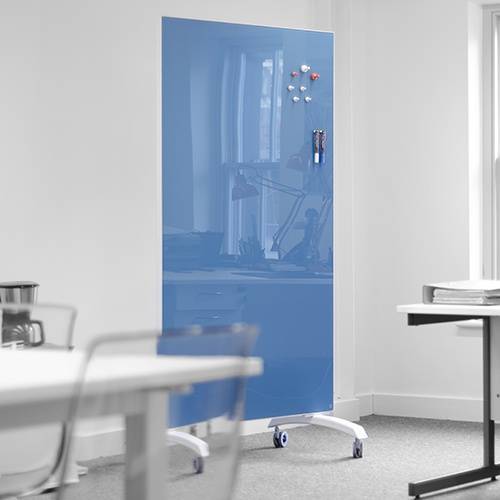 Freestyle Up
The FreeStyle Up was made to be tall and slim to provide offices with a workable glass dry wipe board where solid wall space is scarce or unavailable. Not only does it encourage ideas and brainstorming for all types of business, but it can also be created as a calendar or planner – the choice is yours.
Writing Surface
1000mm x 1700mm
Overall Size
1000mm (w) x 1900mm (h) x 595mm (d)
BowlPhish Freestyle Gallery
Wide range of colours
With 24 exciting shades to choose from, we are sure you'll find the perfect colour for your glass wipe board, but if you want another shade, don't worry we can match almost any colour at a little extra cost!